Posts Tagged 'Susan Shwartz'
Eight essential questions answered by the pros for beginning writers.
Featured Book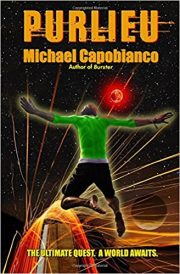 August must journey into unbelievable danger to find his parents, a quest across half a world, without the slightest clue about why. Thrown into the heart of an insoluble mystery, he will find the shattering truth of his own destiny.
Featured Member
Edward M. Lerner
Edward M. Lerner worked in high tech for 30 years, supporting (among many) NASA, the DoD, and the FBI. When not prospecting beneath his sofa cushions for small change for his first spaceflight, he now writes SF, technothrillers, and popular science.