Posts Tagged 'Susan Shwartz'
Eight essential questions answered by the pros for beginning writers.
Featured Book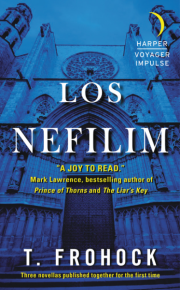 As an angelic war brews in the numinous realms, and Spain marches closer to civil war, the destiny of two worlds hangs on Diago's actions. Yet it is the fates of his lover, Miquel, and his young son, Rafael, that weighs most heavily on his soul.
Featured Member
Kay Kenyon
Kay Kenyon is the author of 11 sf/f novels including her fantasy, A Thousand Perfect Things, August 2013. Her work has been short-listed for the Philip K. Dick Award and John W. Campbell awards.