Nothing found
Featured Book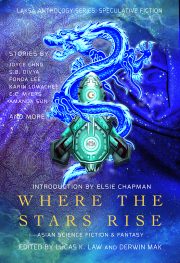 Take a journey through Asia and beyond to explore about identities, belonging, and choices.
". . . this collection is essential for anyone interested in the diverse and engaging possibilities of fantasy and science fiction." — Booklist
Featured Member
Henry Lien
Henry graduated from Clarion West in 2012; sold his work to Asimov's, Analog, F&SF, Lady Churchill's, and Interfictions; got a Nebula nom; became Arts Editor of Interfictions and Art Director of Lightspeed; and wrote the anthem "Radio SFWA".