Nothing found
Featured Book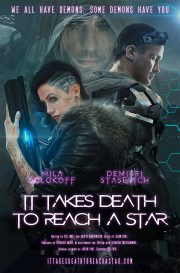 H.G. Wells' "The Time Machine" meets Pierce Brown's "Red Rising" in this near-future thriller that explores the very nature of being human.
We all have demons. Some demons have you.
Featured Member
Bishop O'Connell
Bishop O'Connell is the author of the American Faerie Tale series, a consultant, writer, blogger, lover of kilts, and beer, pirate ninja, and maker-upper of things. His book, The Stolen, launched the Harper Voyager Impulse imprint.