Nothing found
Featured Book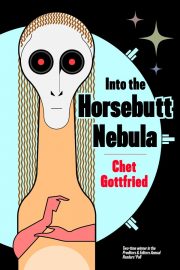 MAD MAX slams into the HITCHHIKER'S GUIDE during the NIGHT OF THE LIVING DEAD.
Zombies, a small alien, and a bottle of Bass ale help Captain Sam Baines, the last human, in his mission for the most important dandelion of the galaxy.
Featured Member
Lou Antonelli
Lou Antonelli is a modern speculative fiction author with classic sensibilities, honed by a long career as a newspaperman. His short story "Great White Ship" was a 2013 finalist for the Sidewise Award. He's had 81 short stories published since 2003.