Nothing found
Featured Book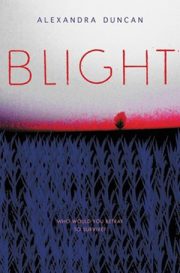 Seventeen year-old Tempest has lived on the AgraStar farm since she was a child. Company life is all she's even know. But one small act of disobedience will create fissures that crack open the walls of her world and send her running for her life.
Featured Member
Michael R. Underwood
Michael writes across the speculative fiction world, from urban fantasy (Geekomancy), to fantasy superhero novel Shield and Crocus, and the SF series in novellas, Genrenauts. He is a co-host on podcasts The Skiffy & Fanty Show and Speculate.