Nothing found
Featured Book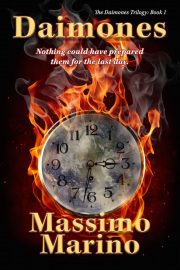 Murder, genocide, the Apocalypse.
Explore the future of humanity in Massimo Marino's sci-fi debut, Daimones, an apocalyptic tale that feels like it could happen tomorrow. You may never sleep through a windstorm again.
Featured Member
Sarina Dorie
Sarina Dorie has sold over eighty-five short stories to markets like Daily Science Fiction, Magazine of Fantasy and Science Fiction, Orson Scott Card's IGMS, and Cosmos. Her novels include: SILENT MOON, DAWN OF THE MORNING STAR, and URBAN CHANGELING.