Nothing found
Featured Book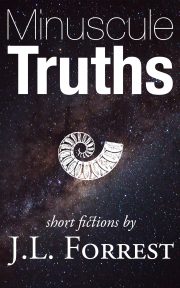 Minuscule Truths holds ten beguiling tales of science fiction and fantasy. It offers a treasure of storytelling, with yarns from the likes of Analog Science Fiction and Fact, Crossed Genres' Fierce Family, Robot Cowgirl's Alien Abduction, and others.
Featured Member
Dave Creek
Dave Creek is the author of the novels SOME DISTANT SHORE, THE UNMOVING STARS, and CHANDA'S AWAKENING.
His short stories have appeared in ANALOG SCIENCE FICTION AND FACT and APEX magazines, as well as several anthologies.