Nothing found
Featured Book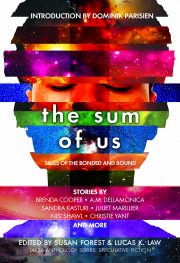 Explore the depth and breadth of giving and of caring and delve into the world of caregivers–a segment of our population that is often taken for granted–with twenty-three original thought-provoking and moving stories.
Featured Member
Diana Pharaoh Francis
Diana Pharaoh Francis writes urban and traditional fantasy with much adventure, romance, danger, and intrigue. Her books include the Path series, Diamond City Magic series, Crosspointe Chronicles, Horngate Witches, and Mission: Magic.