Nothing found
Featured Book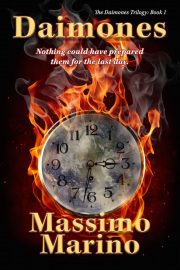 Murder, genocide, the Apocalypse.
Explore the future of humanity in Massimo Marino's sci-fi debut, Daimones, an apocalyptic tale that feels like it could happen tomorrow. You may never sleep through a windstorm again.
Featured Member
Steven Gould
Steven Gould is the New York Times Bestselling author of the Jumper Series: JUMPER, REFLEX, IMPULSE, and EXO, as well as the stand alone novels, 7th SIGMA, WILDSIDE, HELM, and BLINDWAVES.