Nothing found
Featured Book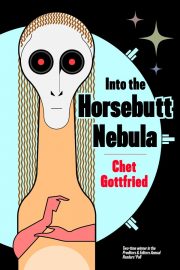 MAD MAX slams into the HITCHHIKER'S GUIDE during the NIGHT OF THE LIVING DEAD.
Zombies, a small alien, and a bottle of Bass ale help Captain Sam Baines, the last human, in his mission for the most important dandelion of the galaxy.
Featured Member
Sharman Apt Russell
Sharman Apt Russell is an award-winning nature/science writer with a dozen books translated into a dozen languages. Her new eco-sci-fi Knocking on Heaven's Door combines panpsychism with a Paleoterrific future.