Nothing found
Featured Book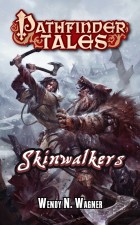 After a youth of piracy, Jendara wants nothing more to settle down and raise her son among the islands she calls home. But that peace is shattered as a clan of shapeshifting pillagers make their way through the islands.
Featured Member
Alma Alexander
Alma Alexander is a novelist, anthologist and short story writer who currently shares her life between the Pacific
Northwest of the USA (where she lives with her husband and a cat) and the wonderful fantasy worlds of her own imagination.