Nothing found
Featured Book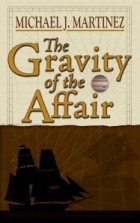 Set in the worlds of The Daedalus Incident, this novella follows the adventures of a young post-captain named Horatio Nelson as he sails the moons of Jupiter on behalf of England. But a chance encounter could derail his career before it truly begins.
Featured Member
Wesley Chu
Wesley Chu was born in Taiwan and immigrated to Chicago, Illinois when he was just a pup. It was there he became a Kung Fu master and gymnast.
Wesley is an avid gamer and a contributing writer for the magazine Famous Monsters of Filmland. A former stunt man and a member of SAG, he can also be seen in film and television.