Nothing found
Featured Book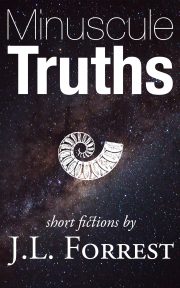 Minuscule Truths holds ten beguiling tales of science fiction and fantasy. It offers a treasure of storytelling, with yarns from the likes of Analog Science Fiction and Fact, Crossed Genres' Fierce Family, Robot Cowgirl's Alien Abduction, and others.
Featured Member
Michael R. Underwood
Michael writes across the speculative fiction world, from urban fantasy (Geekomancy), to fantasy superhero novel Shield and Crocus, and the SF series in novellas, Genrenauts. He is a co-host on podcasts The Skiffy & Fanty Show and Speculate.