Posts Tagged 'Tor Books'
Resources, Industry News, and Member News for Kami Garcia, Margaret Stohl, and Tor Books!
Featured Book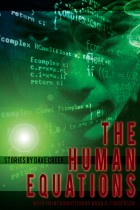 — The Chinese explorer Zheng He makes First Contact with aliens.
— A resident of an orbital habitat must decide between his people's traditions and his habitat's survival.
— The attempt to save a gigantic sea creature's baby — from the inside!
Featured Member
Mercedes M. Yardley
Mercedes M. Yardley is a dark fantasist who wears stilettos and red lipstick. She is the author of the short story collection Beautiful Sorrows, the novella Apocalyptic Montessa and Nuclear Lulu: A Tale of Atomic Love and her debut novel Nameless. He