Nothing found
Featured Book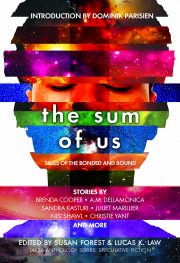 Explore the depth and breadth of giving and of caring and delve into the world of caregivers–a segment of our population that is often taken for granted–with twenty-three original thought-provoking and moving stories.
Featured Member
Marshall Ryan Maresca
Marshall Ryan Maresca is a fantasy and science-fiction writer, as well as a playwright, living in South Austin with his wife and son. He is the author of The Thorn of Dentonhill and A Murder of Mages.