Nothing found
Featured Book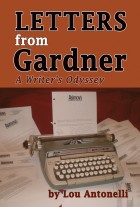 This collection features short stories plus correspondence from Gardner Dozois at Asimov's S-F when the author was breaking into science fiction. Published by John Teehan and The Merry Blacksmith Press, it is 238 pages long and reprints 16 stories.
Featured Member
Alma Alexander
Alma Alexander is a novelist, anthologist and short story writer who currently shares her life between the Pacific
Northwest of the USA (where she lives with her husband and a cat) and the wonderful fantasy worlds of her own imagination.