Nothing found
Featured Book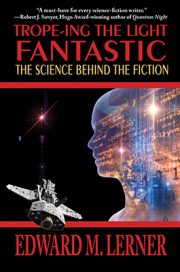 FTL travel? Time travel? Super-smart AI? Those are surely mere fodder for storytelling. Wild extrapolations.
Or not. TROPE-ING reviews the latest science relevant to popular tropes, illustrated throughout with SF (written and video) examples.
Featured Member
Kelly A. Harmon
Kelly A. Harmon is an award winning author best known for her Charm City Darkness Series: Stoned in Charm City, A Favor for a Fiend, A Blue Collar Proposition and In the Eye of the Beholder. Her short story Lies was shortlisted for the Aeon Award.