Nothing found
Featured Book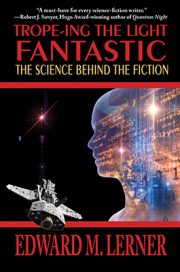 FTL travel? Time travel? Super-smart AI? Those are surely mere fodder for storytelling. Wild extrapolations.
Or not. TROPE-ING reviews the latest science relevant to popular tropes, illustrated throughout with SF (written and video) examples.
Featured Member
Barbara A. Barnett
Barbara A. Barnett is a Philadelphia-area writer, musician, orchestra librarian, Odyssey Writing Workshop graduate, coffee addict, wine lover, and all-around geek with over 40 short stories published.