Posts Tagged 'Vctoria Janssen'
Member News for Jennifer Brozek, Cherie Priest, and Vctoria Janssen!
Featured Book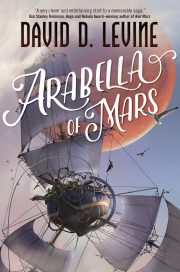 Sent back to England from her family's estate on Mars, Arabella despises the life of a staid young Regency lady. Then a shocking threat to her family on Mars forces her to undertake a desperate, impossible airship journey back to the colony.
Featured Member
Lou Antonelli
Lou Antonelli is a modern speculative fiction author with classic sensibilities, honed by a long career as a newspaperman. His short story "Great White Ship" was a 2013 finalist for the Sidewise Award. He's had 81 short stories published since 2003.