Nothing found
Featured Book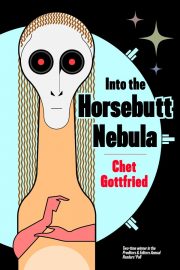 MAD MAX slams into the HITCHHIKER'S GUIDE during the NIGHT OF THE LIVING DEAD.
Zombies, a small alien, and a bottle of Bass ale help Captain Sam Baines, the last human, in his mission for the most important dandelion of the galaxy.
Featured Member
Beth Cato
Beth Cato's debut steampunk novel THE CLOCKWORK DAGGER will be released by HarperCollins Voyager in September 2014. Her short stories appear in Beneath Ceaseless Skies, InterGalactic Medicine Show, and Nature. Her website is bethcato.com.