Nothing found
Featured Book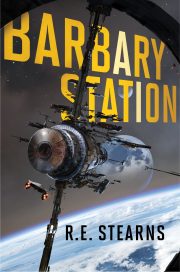 Two engineers hijack a spaceship to join some space pirates—only to discover the pirates are hiding from a malevolent AI. Now they have to outwit the AI if they want to join the pirate crew—and survive long enough to enjoy it.
Featured Member
Catherine Schaff-Stump
Cath Schaff-Stump writes speculative fiction for children and adults from humor to horror. You can find her at Facebook, Goodreads, Amazon, @cathschaffstump, cathschaffstump.com, and unreliablenarrators.net.