Nothing found
Featured Book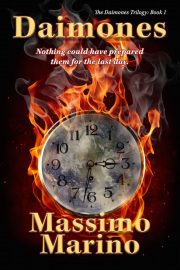 Murder, genocide, the Apocalypse.
Explore the future of humanity in Massimo Marino's sci-fi debut, Daimones, an apocalyptic tale that feels like it could happen tomorrow. You may never sleep through a windstorm again.
Featured Member
Milo James Fowler
Milo James Fowler is a teacher by day and a speculative fictioneer by night. When he's not grading papers, he's imagining what the world might be like in a few dozen alternate realities.