Posts Tagged 'writer'
A bibliography for writers.
Featured Book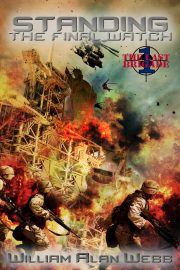 When Lt. Gen. Nick Angriff's family is killed in a terrorist attack, his grief and strong political beliefs leave him vulnerable to manipulation by those who need him to lead a secret program to revive America in case of collapse.
Featured Member
Jeffe Kennedy
Jeffe Kennedy is an award-winning author and scientist. Her works include non-fiction, poetry, short fiction, and novels. She lives in Santa Fe, NM, with two Maine coon cats, plentiful free-range lizards and a handsome Doctor of Oriental Medicine.
Recent Comments