Posts Tagged 'writer'
A bibliography for writers.
Featured Book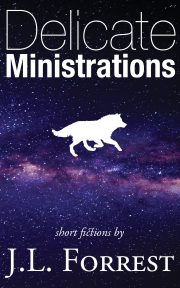 Delicate Ministrations unfurls eleven speculative tales. This second edition introduces a new novella—Liminal. Honest Indie writes, "These are great stories from a writer who infuses them with heart, soul, insight and a fearful imagination."
Featured Member
Steven Gould
Steven Gould is the New York Times Bestselling author of the Jumper Series: JUMPER, REFLEX, IMPULSE, and EXO, as well as the stand alone novels, 7th SIGMA, WILDSIDE, HELM, and BLINDWAVES.