Posts Tagged 'writer'
A bibliography for writers.
Featured Book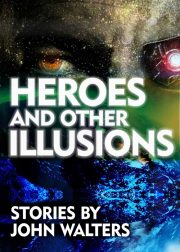 Heroes aren't always as they seem; often they're ordinary people reacting to circumstances beyond their control or pursuing their only option. These stories upend traditional concepts of courage, honor, love, death, enchantment, and terror.
Featured Member
Michael J. Martinez
Michael J. Martinez is the author of the DAEDALUS trilogy, as well as other assorted bits of science fiction and fantasy. He's still slightly stunned that he's being paid to write this stuff, but will keep going until someone says otherwise.