Posts Tagged 'writer'
A bibliography for writers.
Featured Book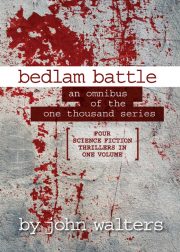 In the late 1960s, humans and sympathetic aliens based out of Haight/Ashbury struggle to stop alien-possessed psychopaths intent on a murderous rampage. Four science fiction thrillers in one volume.
Featured Member
Weston Ochse
Bram Stoker-winning Weston Ochse is the author of more than 20 books, including Grunt Life, SEAL Team 666, and Age of Blood. He is a military veteran with 30 years of service and has recently returned from a deployment to Afghanistan.