Nothing found
Featured Book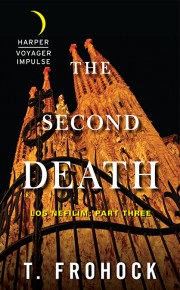 In a frantic race to save the future of humanity, Diago is forced to rely on his daimonic nature to deceive an angel. In doing so, he discovers the birth of a modern god—one that will bring about a new world order from which no one can escape.
Featured Member
Michael R. Underwood
Michael writes across the speculative fiction world, from urban fantasy (Geekomancy), to fantasy superhero novel Shield and Crocus, and the SF series in novellas, Genrenauts. He is a co-host on podcasts The Skiffy & Fanty Show and Speculate.