Edward M. Lerner: Small Miracles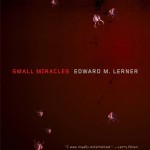 Not every miracle is for the best …
 Edward M. Lerner is pleased to announce the release of his latest near-future thriller — the Sci Fi Essential title for October — Small Miracles.
 Garner Nanotechnology is prototyping nanotech-enhanced protective suits and autonomous first-aid nanobots. It's cutting-edge stuff, and when it saves Brent Cleary from a pipeline explosion that killed hundreds, the Army takes notice.
 A near-death experience changes a person, so no one is entirely surprised when easy-going Brent turns focused and cold. But Kim O'Donnell, Brent's best friend, cannot get past some of the changes. This just isn't her friend, and she wonders what has gotten into him.
 With an Army field trial imminent and the company's future on the line, possible nanotech side effects aren't something anyone will discuss. The bad news is, Kim is right. Something has gotten into Brent — and while he is the first of his kind, he has already seen to it that he isn't the last. 
 If Kim can't stop Brent and his cadre, old-fashioned humanity is doomed….
 EARLY PRAISE: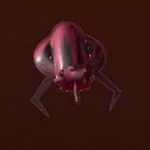 "From its explosive beginning to its explosive finale, Small Miracles is fast paced and very high tech  … I couldn't put it down, especially during the last fifty pages when so many lives were in danger. The epilogue is wonderfully downbeat and open, letting the reader know that the real nightmare has just begun."
 — SFrevu
 "I was royally entertained. For the duration of the book, I was convinced I understood nanotechnology."
 — Larry Niven, Hugo and Nebula award-winning author of Ringworld
 "Edward M. Lerner's Small Miracles is a splendid combination of hard SF and a technothriller about nanotechnology gone really, really wrong."
 — Eric Flint, NYT bestselling author of the Ring of Fire series
 "Lerner shows what it might be like to live in times of artificial intelligence. An entrancing and frightening novel."
— Jerry Pournelle, NYT bestselling co-author of Escape from Hell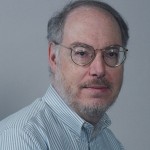 Edward M. Lerner is a member of SFWA.
Edward M. Lerner's website: www.sfwa.org/members/lerner/