SFWA Statement on Harlequin's vanity press imprint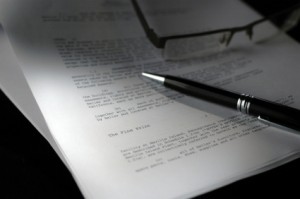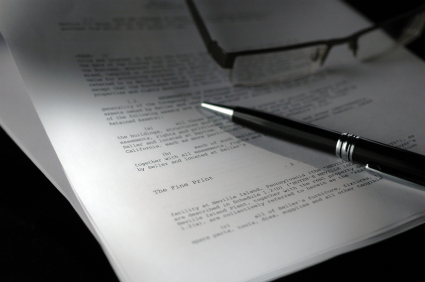 In November, 2009, Harlequin Enterprises, Ltd. announced the launch of a new imprint, Harlequin Horizons, for aspiring romance authors. Under normal circumstances, the addition of a new imprint by a major house would be cause for celebration in the professional writing community. Unfortunately, these are not normal circumstances. Harlequin Horizons is a joint venture with Author Solutions, and it is a vanity/subsidy press that relies upon payments and income from aspiring writers to earn profit, rather than sales of books to actual readers.
The Science Fiction and Fantasy Writers of America, Inc. (SFWA) finds it extremely disappointing that Harlequin has chosen to launch an imprint whose sole purpose appears to be the enrichment of the corporate coffers at the expense of aspiring writers. According to their website, "Now with Harlequin Horizons, more writers have the opportunity to enter the market, hone their skills and achieve the goals that burn in their hearts."
SFWA calls on Harlequin to openly acknowledge that Harlequin Horizon titles will not be distributed to brick-and-mortar bookstores, thus ensuring that the titles will not be breaking into the real fiction market. SFWA also asks that Harlequin acknowledge that the imprint does not represent a genuine opportunity for aspiring authors to hone their skills, as no editor will be vetting or working on the manuscripts. Further, SFWA believes that work published with Harlequin Horizons may injure writing careers by associating authors' names with small sales levels reflected by the imprint's lack of distribution, as well as its emphasis upon income received from writers and not readers. SFWA supports the fundamental principle that writers should be paid for their work, and even those who aspire to professional status and payment ought not to be charged for the privilege of having those aspirations.
Until such time as Harlequin changes course, and returns to a model of legitimately working with authors instead of charging authors for publishing services, SFWA has no choice but to be absolutely clear that NO titles from ANY Harlequin imprint will be counted as qualifying for membership in SFWA. Further, Harlequin should be on notice that while the rules of our annual Nebula Award do not expressly prohibit self-published titles from winning, it is highly unlikely that our membership would ever nominate or vote for a work that was published in this manner.
Already the world's largest romance publisher, Harlequin should know better than anyone else in the industry the importance of treating authors professionally and with the respect due the craft; Harlequin should have the internal fortitude to resist the lure of easy money taken from aspiring authors who want only to see their work professionally published and may be tempted to believe that this is a legitimate avenue towards those goals.
SFWA does not believe that changing the name of the imprint, or in some other way attempting to disguise the relationship to Harlequin, changes the intention, and calls on Harlequin to do the right thing by immediately discontinuing this imprint and returning to doing business as an advance and royalty paying publisher.
For the Board of Directors,
Russell Davis
President
SFWA, Inc.