Featured Book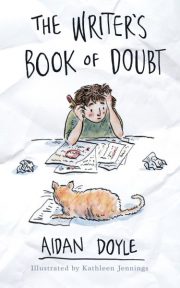 Impostor syndrome. Thinking that your writing sucks. Lost in Submissionland. Overwhelmed by radioactive brain weasels.
The Writer's Book of Doubt contains practical advice and inspiration for dealing with the problems of the writing life.
Featured Member
Michael R. Underwood
Michael writes across the speculative fiction world, from urban fantasy (Geekomancy), to fantasy superhero novel Shield and Crocus, and the SF series in novellas, Genrenauts. He is a co-host on podcasts The Skiffy & Fanty Show and Speculate.