Countdown to Action ReLaunch Special Offer Results in Amazon.com Top 100 in Category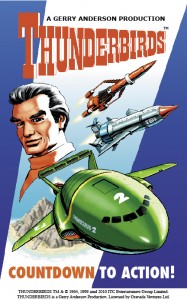 FTL Publications is pleased to announce that as a result of its special Virtual Online ReLaunch Party for Countdown to Action by Joan Marie Verba, this title reached the Top 100 on the Amazon.com Bestseller list on May 19, 2010, in the Movie Tie-In Category.
Countdown to Action is an award-winning young adult science fiction novel. With this special offer, buyers are able download any or all of 12 bonus gifts for buying one copy of Countdown to Action, and an additional 2 bonus gifts for buying 3 or more copies. These gifts are offered to purchasers of the books at no additional charge.
These downloadable bonus gifts include:
Joan Marie Verba's ebook, Boldly Writing: A Trekker Fan and Zine History, 1967-1987, Second edition (PDF format); The Merry Adventures of Robin Hood by Howard Pyle (PDF); Alice in Wonderland by Lewis Carroll (PDF), a selection of Grimms' Fairy Tales as well as selected fairy tales from Hans Christian Andersen (PDF).
(More bonus gifts can be viewed on the website.)
For those purchasing three or more Thunderbirds books, these additional downloadable bonus gifts are offered at no additional charge:
Joan Marie Verba's ebook, Voyager: Exploring the Outer Planets (PDF format) and Joan Marie Verba's ebook, Weight Loss Success! How to Lose Weight and Have Fun While Doing It! (PDF format)
Details at: http://www.countdowntoaction.com
Countdown to Action is a Mom's Choice Awards Silver Recipient for the best in family-friendly entertainment, a finalist in the National Best Books Awards, and a finalist in the Foreword Magazine Book of the Year Awards. It has been favorably reviewed by the respected Midwest Book Review.
Thunderbirds TM & © 1964, 1999 and 2010 ITC Entertainment Group Limited.  'Thunderbirds' is a Gerry Anderson Production. Licensed by Granada Ventures Ltd.  All rights reserved.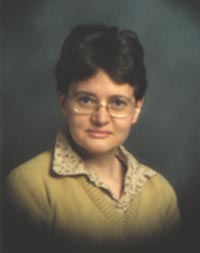 Title: Countdown to Action! (a Thunderbirds™ novel)
Author: Joan Marie Verba
Category: Science Fiction (media tie-in)
ISBN: 978-0-9653575-7-9, 0-9653575-7-0
Price: $15.95 Trade paperback
Audience: Age 12 and up
Web site: http://www.countdowntoaction.com
For more information, contact: Joan Marie Verba, FTL Publications,mail@ftlpublications.com