SFWA announces the 2010 Nebula Award Nominees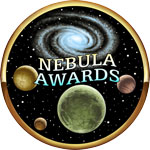 Science Fiction and Fantasy Writers of America is proud to announce the nominees for the 2010 Nebula Awards.
The Nebula Awards are voted on, and presented by, active members of  SFWA. The awards will be announced at the Nebula Awards Banquet on Saturday evening, May 21, 2011 in the Washington Hilton, in Washington, D.C.. Other awards to be presented are the Andre Norton Award for Excellence in Science Fiction or Fantasy for Young Adults, the Ray Bradbury Award for Outstanding Dramatic Presentation and the Solstice Award for outstanding contribution to the field.
Short Story
Novelette
Novella
Novel
The Ray Bradbury Award for Outstanding Dramatic Presentation
Despicable Me, Pierre Coffin & Chris Renaud (directors), Ken Daurio & Cinco Paul (screenplay), Sergio Pablos (story) (Illumination Entertainment)
Doctor Who: ''Vincent and the Doctor'', Richard Curtis (writer), Jonny Campbell (director)
How to Train Your Dragon, Dean DeBlois & Chris Sanders (directors), William Davies, Dean DeBlois, & Chris Sanders (screenplay) (DreamWorks Animation)
Inception, Christopher Nolan (director), Christopher Nolan (screenplay) (Warner)
Scott Pilgrim vs. the World, Edgar Wright (director), Michael Bacall & Edgar Wright (screenplay) (Universal)
Toy Story 3, Lee Unkrich (director), Michael Arndt (screenplay), John Lasseter, Andrew Stanton, & Lee Unkrich (story) (Pixar/Disney)
Andre Norton Award for Young Adult Science Fiction and Fantasy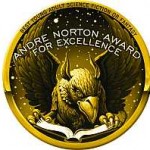 For more information, visit www.nebulaawards.com or www.sfwa.org
About SFWA
Founded in 1965 by the late Damon Knight, Science Fiction and Fantasy Writers of America brings together the most successful and daring writers of speculative fiction throughout the world.
Since its inception, SFWA® has grown in numbers and influence until it is now widely recognized as one of the most effective non-profit writers' organizations in existence, boasting a membership of approximately 1,800 science fiction and fantasy writers as well as artists, editors and allied professionals.  Each year the organization presents the prestigious Nebula Awards® for the year's best literary and dramatic works of speculative fiction.