Quick Updates for 2012-02-03
Comments are closed.
Featured Book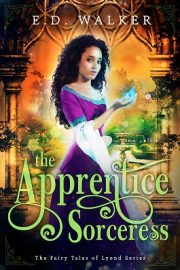 A lady does not raise her voice.
A lady does not tear her gowns.
A lady does not contradict a gentleman.
A lady does not practice magic…
Until now.
Featured Member
KJ Kabza
KJ Kabza has sold 70+ stories over the last 15 years to places such as F&SF, Beneath Ceaseless Skies, Nature, and more. His first print collection, THE RAMSHEAD ALGORITHM AND OTHER STORIES, releases 1/16/18 from Pink Narcissus Press. Pre-order now.