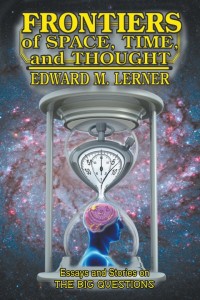 What's Smaller Than an Atom … And Larger Than a Universe? This Book.
Edward M. Lerner is pleased to announce the release of Frontiers of Space, Time, and Thought: Essays and Stories on The Big Questions
This new collection brings together more than a dozen of Lerner's most engaging short sto­ries. He takes the reader on a grand tour of Big Ideas: from virtual reality to artificial intelligence to homicidal time-travel­ing grandchildren to troubled aliens wondering if they are alone. Journey along in these beguiling tales as we start by coloniz­ing near-Earth space — and end up in the farthest reaches of the multiverse. Lerner's novels and short fiction have intrigued fans around the world — and this collection will show you why.
But truth can be stranger than fiction — and Lerner is not just an author; he's a professional computer engineer and physicist. His fact articles have pride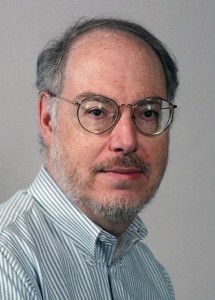 of place in this collection, and they pose some Really Big Questions. How can we protect Earth from asteroids? What will commercialized spaceflight be like in the post-shuttle era? What will privacy (or the lack thereof) mean in the Internet age? He lays out the why, where, and (perhaps the) how of faster-than-light travel, and the challenges of com­municating with alien species. Expanded and updated with the latest information, and with full references and links to further reading, these essays will take you to and beyond The Frontiers of Space, Time and Thought.
=====================================
Edward M. Lerner is a member of SFWA.
His website is edwardmlerner.com