Featured Book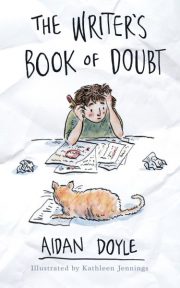 Impostor syndrome. Thinking that your writing sucks. Lost in Submissionland. Overwhelmed by radioactive brain weasels.
The Writer's Book of Doubt contains practical advice and inspiration for dealing with the problems of the writing life.
Featured Member
Paul Witcover
Paul Witcover is the author of the novels Waking Beauty, Tumbling After, Dracula: Asylum, The Emperor of All Things, and The Watchman of Eternity, plus a collection, Everland. He has been a finalist for the Nebula, World Fantasy, and Jackson awards.