Featured Book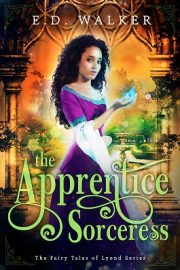 A lady does not raise her voice.
A lady does not tear her gowns.
A lady does not contradict a gentleman.
A lady does not practice magic…
Until now.
Featured Member
David Lee Summers
David Lee Summers is an author whose writing spans a wide range of the imaginative from science fiction to steampunk to horror. When he's not writing, he operates telescopes at Kitt Peak National Observatory.
Recent Comments