Featured Book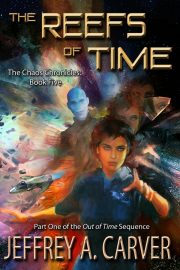 The starstream is beautiful. But beauty turns deadly when an ancient AI bent on destruction uses it to travel uptime to humanity's future. Part 1 of a long-awaited new chapter in The Chaos Chronicles. Concludes with Crucible of Time, in September.
Featured Member
Catherine Schaff-Stump
Cath Schaff-Stump writes speculative fiction for children and adults from humor to horror. You can find her at Facebook, Goodreads, Amazon, @cathschaffstump, cathschaffstump.com, and unreliablenarrators.net.