SFWA Spotlight on Pro Markets: Interfictions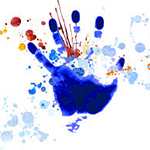 The Interstitial Arts Foundation is a nonprofit organization that was set up in 2004 by Delia Sherman and Ellen Kushner. Two anthologies, Interfictions 1 (edited by Delia Sherman and Theodora Goss) and Interfictions 2 (edited by Delia Sherman and Christopher Barzak), were published by Small Beer Press.
Interfictions: A Journal of Interstitial Arts is an extension of the anthology series. It's a bi-annual, online publication featuring interstitial fiction, poetry, nonfiction, and art. Christopher Barzak and Meghan McCarron edit fiction, while Sofia Samatar is the poetry editor. It has a new art section edited by Henry Lien.
The aim of the journal is to feature work that blurs boundaries between various genres and to publish art that is new and unfamiliar. Recently, the editors answered a few questions.
What is Interfiction to you?
Chistopher Barzak: For me, an interstitial piece of fiction composes itself from a variety of parts that originate in different genres, forms, or and may even borrow from nonfiction forms. It's a story, or a prose piece, that creates its own conventions rather than following the conventions laid out in already the accepted and familiar forms.
Meghan McCarron: Interfiction is a term for large family of work: any creative piece of writing that defies traditional genre boundaries, or what we're defining as those boundaries at the moment. Some of the first novels were framed as "autobiographies" because the genre of the novel was still coming into existence. Fantasy and science fiction were invented as marketing categories in the 20th century.
That's a pretty wide net for a magazine, so for me I think an interstitial or interfictional piece of work is one with a true hybrid vigor – its power is derived from the purposeful mixing of approaches, forms, and sensibilities.
What kind of stories would Interfictions like to publish?
Chistopher Barzak: Stories that teach you how to read them, stories that astonish, stories that make you feel strange, because they're unfamiliar, and like all things unfamiliar, they may even make you feel a little uncomfortable.
Meghan McCarron: We've already published three issues of work we're really excited about: work that pushes the boundaries of what we think fiction, poetry, and nonfiction can do in order to discover new possibilities (and delight readers). This has been everything from frank genre mash-ups to work that plays with visual elements.
Who is an Interfiction reader? What has been your experience with the readers?
Meghan McCarron: Our readers read widely and are interested in encountering the unexpected in what they read. They're adventurers.
Can you give an example of a story that you feel is genre-bending?
Meghan McCarron: I'd say most of the short fiction I really love and admire is genre-bending in some way. When I was in college, I picked up a used copy of the anthology The Best of Crank! at my favorite used bookstore in Philly. While I didn't love everything in that anthology, so many of the stories not just delighted or entertained me, but showed me what was possible. It was a moment of permission-giving for me as a writer, and of exhilaration as a reader.
Visual art is a new section at Interfictions. What are you looking for and in what media?
Henry Lien: I'm the new Arts Editor for Interfictions Online. To answer your question about what we're looking for, let's talk about hyphens. I'm a Taiwanese-American, gay-vegan, left brained-right brained fine art dealer-professor-lawyer who is a visual-verbal person. I also am a writer and I write mostly literary-fantasy works about kung fu-figure skating.
So hyphens are a big part of my world. And having to choose only one of the things on either side of the hyphen sounds just suffocating.
Because I'm interstitial. Because reality is interstitial. The future doesn't come from above or below. It comes from the spaces between that we thought were so small, there couldn't be anything in there, when in fact, there are new worlds. If you decide there are going to be.
Right now, the Interfictions Online experience is comprised of Fictionland, Non-Fictionland, and Poetryland, with pretty open immigration among them. We've just completed a very successful fundraising campaign to build a sparkling new Artland. Some of the prototype rides and attractions we're working on include a photo-dance piece on Gestures of the 21st Century, an essay-gallery on Brands that Undergo Radical Gender Reassignment, and a highly classified mystery project we are working on with Stephin Merritt of the Magnetic Fields from his secret Alpine lair. We'll also be opening to submissions for arts projects to publish in Interfictions, and we're looking for things that are wildly original, things that bust boundaries, things that make us stand up and cheer, "Holy frock, I've never seen anything like this before."
So hyphen up and get interstitial.
If Interfictions were a sentient being, what would it be and where could one find it?
Meghan McCarron: There's a concept in ecology called "the edge effect." Basically, at the boundary of two habitats — like, say, the sea and the land — biodiversity skyrockets. I think Interfictions would live in one of these boundary zones; perhaps it would even be an AI engineered to help preserve, and promote their diversity.
About The Editors: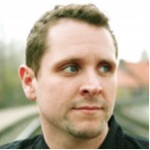 Christopher Barzak is the author of the Crawford Fantasy Award winning novel, One for Sorrow, which was recently made into the Sundance Feature Film, Jamie Marks is Dead (to be released August, 29, 2014). He grew up in rural Ohio, has lived in a southern California beach town, the capital of Michigan, and has taught English in suburban and rural communities outside of Tokyo, Japan, where he lived for two years. Currently he teaches fiction writing in the Northeast Ohio MFA program at Youngstown State University.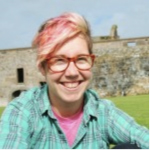 Meghan McCarron's short stories have appeared in venus such as Tor.com, Clarkesworld, Unstuck, Strange Horizons, The Year's Best Fantasy and Science Fiction, The Best Science Fiction and Fantasy of the Year, and Best American Fantasy. Her work has been a finalist for a Nebula award and longlisted for the Tiptree and Million Writers awards. She received an MFA from Texas State University and majored in film studies at Wesleyan University. A former Hollywood assistant, boarding school English teacher, and independent bookseller, she lives with her girlfriend in Austin, TX. Reach her on twitter at @megmccarron
Henry Lien was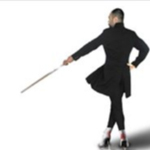 born in Taiwan. He studied International Relations at Brown University, attended UCLA Law School, practiced law for ten years, embarked on a career as a fine art dealer in Los Angeles, and also began teaching university courses. At forty-two, Henry finally snapped, came out openly as a sci-fi/fantasy geek, and attended Clarion West in 2012.