Support SFWA & Play Some Great Games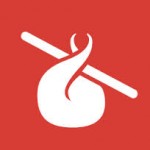 Don't miss your chance to pick up amazing DRM-free, cross platform games while supporting Science Fiction & Fantasy Writers of America in Humble Indie Bundle 15!
The current Humble Indie Bundle expires at 11AM Pacific Time on Tuesday, October 13. The last Humble Indie Bundle raised $250,000 for participating charities during its 2-week run.  A portion of these proceeds benefited SFWA and its programs such as the  Emergency Medical Fund.