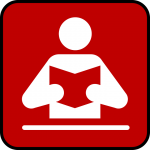 SFWA has launched its Speaker's Bureau. The Speaker's Bureau connects organizers, librarians, and other individuals with SFWA members interested in participating in talks, workshops, conferences, or other opportunities.
Searches results can be filtered based on genre, geographic location, travel range, position within the publishing industry, and fee structure.
To search or to join, please visit the SFWA Speaker's Bureau.