Humble Bundle Deal Ends Soon: Don't Miss Out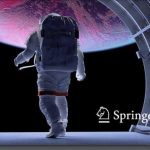 Humble Bundle has released a great lineup of science fiction books written by scientists. You might be surprised at some of their disciplines:
Brad Aiken (Small Doses of the Future) is a practicing physician whose  short stories have appeared in Analog Science Fiction and Fact, Padwolf Presents and the vampire anthology New Blood.
Michael Carrol (On the Shores of Titan's Farthest Sea)  is an award-winning artist as well as a writer with work commissioned by NASA and the Jet Propulsion Laboratory.  One of his paintings is resting at the north pole of Mars – in digital form – aboard the Phoenix lander!
David Deamer (The Hunt for FoxP5) is a Research Professor of Biomolecular Engineering at the University of California (Santa Cruz). His co-author Wallace Kaufman is a prolific science journalist.
Professor Giancarlo Genta (A Man From Planet Earth, The Hunter) is  an expert in space flight engineering technology .  He is currently Director of the Italian SETI (Search for Extraterrestrial Intelligence) study center and is a full member of the International Academy of Astronautics.
Kevin R. Grazier (Hollyweird Science) was a research scientist for fifteen years at NASA's Jet Propulsion Laboratory on the Cassini/Huygens Mission to Saturn and Titan. He served as  science advisor for the feature film Gravity and on the TV series Battlestar Galactica.  Co-author Stephen Cass is a senior editor at IEEE Spectrum.
Dr. Nick  Kanas (The New Martians, The Protos Mandate, The Caloris Network)  has been the principal investigator of several NASA-funded research grants studying astronauts in space. He has written professionally about the psychosocial impact of long duration space missions since 1971.
Barry Luokkala (Exploring Science Through Fiction)  is a teaching professor and director of undergraduate laboratories in the Department of Physics at Carnegie Mellon University, where he received his PhD in experimental condensed matter physics.
Dirk Schulze-Makuch (Alien Encounter) is an astrobiologist and faculty member at Washington State University.  He also serves as a consulting editor to the Science & Fiction series.  The author of several nonfiction books on extraterrestrial life, he self-published his first sci-fi novella on Amazon in 2009.
Jayant V. Narlikar (The Return of Vaman)  is internationally known for his work in cosmology, in particular for championing models alternative to the standard big-bang theory.  He made his debut in science fiction by winning a short story competition in 1974.
Eric Seedhouse (Beyond Human)  is a suborbital astronaut whose life-long ambition is to work in space. He works as a spaceflight consultant, triathlon coach and the Training Director for Astronauts for Hire.
Harun Šiljak  (Murder on the Einstein Express) lives  in Sarajevo and has qualified twice for the International Mathematical Olympiad and once for the International Physics Olympiad. Some of his stories have been published in  Mathematical Intelligencer and the Journal of Humanistic Mathematics.
Stephen Webb (If the Universe Is Teeming with Aliens … WHERE IS EVERYBODY?) is a UK-based  physicist. This second edition of his 75  proposed solutions to the Fermi paradox was selected by Choice magazine as an "Outstanding Academic Title" for 2015.
•••
Don't miss out. The bundle ends soon!

Choose your price. The total bundle of books ordinarily would go for almost $300. At Humble Bundle, name your price.
Read them anywhere. The books are available in PDF, ePUB, and MOBI formats.
And remember, your purchase helps to support the SFWA Giver's Fund!