Posts Tagged 'Oltion'
Article by Jerry Oltion on writing strategies.
Featured Book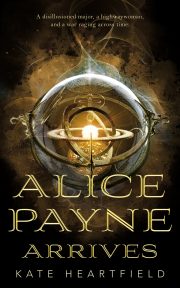 A time-travel novella about a disillusioned major from the 22nd century, a highwaywoman from the 18th century, her scientist girlfriend, and a war for history raging across time. Releases Nov. 6, 2018.
Featured Member
Weston Ochse
Bram Stoker-winning Weston Ochse is the author of more than 20 books, including Grunt Life, SEAL Team 666, and Age of Blood. He is a military veteran with 30 years of service and has recently returned from a deployment to Afghanistan.