Nothing found
Featured Book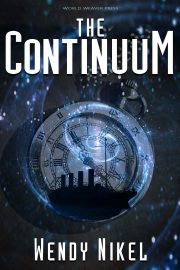 Professional time traveler Elise Morley is an expert on the past, but when a high-stakes assignment lands her a hundred years into the future, for the first time ever, she's the one out-of-date, out of place, and quickly running out of time.
Featured Member
Catherine Schaff-Stump
Cath Schaff-Stump writes speculative fiction for children and adults from humor to horror. You can find her at Facebook, Goodreads, Amazon, @cathschaffstump, cathschaffstump.com, and unreliablenarrators.net.