SFWA Hosting Online Panel Discussion on Google Book Settlement

CHESTERTOWN, Md. – Science Fiction & Fantasy Writers of America, Inc., will host an online panel discussion regarding the proposed settlement between Google, Inc. and the Authors Guild, Inc., and other class action plantiffs.
The text-based panel will be held at 11 a.m. (EST) Jan. 21 and will run for 90 minutes on the SFWA discussion forums. The text will create an instant transcript for writers who cannot make the opening discussion. After the first 30 minutes of discussion, the floor will open for questions from the audience. The online discussion is open to the public, although anyone wishing to ask questions must register at the website. Visit the SFWA discussion forums at http://www.sfwa.org/online-google-settlement-panel/ to watch the panel and to register.
Panelists include Paul Aiken, Lou Anders, Michael Capobianco, Charles Stross and Lynne M. Thomas. SFWA Secretary Mary Robinette Kowal will moderate.
The purpose of the panel is to explain what the settlement entails, what impact it may have on the future of books, publishing and copyright, and dispel any lingering confusion regarding the settlement. SFWA hopes to help people make informed decisions while recognizing that every writer will approach that choice from a different point of view.
About the panelists
Paul Aiken is a graduate of Cornell Law School and has served as the executive director of the Author's Guild since 1993.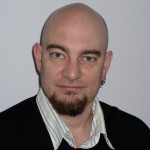 Lou Anders is editorial director of Pyr, an Imprint of Prometheus Books. A multiple Hugo, Philip K.Dick, Chesley and World Fantasy Award nominee, Anders has served as the executive editor of Bookface.com and worked as the Los Angeles liaison for Titan Publishing Group. He has published more than 500 articles in such magazines as The Believer, Publishers Weekly, Dreamwatch and DeathRay.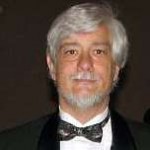 Michael Capobianco served as president of SFWA from 1996-1998 and 2007-2008. He received the Service to SFWA Award in 2004 and is currently on SFWA's Board of Advisors. He has authored one science fiction novel, Burster, and co-authored four others.
Charles Stross is a British-born author of science fiction, fantasy and horror. His work has earned multiple nominations for an array of awards, and he won the Hugo Award in 2005 for his novelette "The Concrete Jungle." A former computer programmer, Stross maintains an interest in online and technology issues.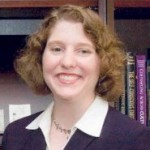 Lynne M. Thomas is the head of Rare Books and Special Collections at Northern Illinois University in DeKalb, Ill., where she is responsible for popular culture special collections that the papers of science fiction authors Robert Asprin, Tamora Pierce, E.E. Knight, Kage Baker and Jack McDevitt, as well as a significant collections of dime novels and popular historical children's literature. She is the co-author of Special Collections 2.0, a book about web 2.0 technologies and special collections in libraries.
About SFWA
Founded in 1965 by the late Damon Knight, Science Fiction and Fantasy Writers of America brings together some of the most successful and daring writers of speculative fiction throughout the world.
Since its inception, SFWA® has grown in numbers and influence until it is now widely recognized as one of the most effective non-profit writers' organizations in existence, boasting a membership of approximately 1,500 science fiction and fantasy writers as well as artists, editors and allied professionals. Each year the organization presents the prestigious Nebula Awards® for the year's best literary and dramatic works of speculative fiction.