Featured Book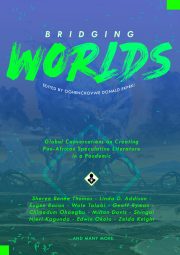 The Bridging Worlds non-fiction anthology examines the difficulties Black people and African speculative fiction writers faced in the 2020 pandemic-lockdown breakout year and how they navigated them.
Featured Member
Sonia Lyris
Sonia's stories have been published by Asimov's SF, Wizards of the Coast, Uncle John's Bathroom Reader, and Intel Corp. Her novels include The Seer, from Baen Books.
She has studied martial arts, dance, and fine chocolate. She speaks fluent cat.