Nebula Awards Interview: Christopher Barzak
by Mercedes Yardley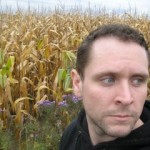 Christopher Barzak grew up in rural Ohio, went to university in a decaying post-industrial city in Ohio, and has lived in a Southern California beach town, the capital of Michigan, and in the suburbs of Tokyo, Japan, where he taught English in rural junior high and elementary schools. His stories have appeared in a many venues, including Nerve.com, The Year's Best Fantasy and Horror, Strange Horizons, Salon Fantastique, Interfictions, Asimov's, and Lady Churchill's Rosebud Wristlet. His first novel, One for Sorrow, was published by Bantam Books in Fall of 2007, and won the Crawford Award that same year.   His second book, The Love We Share Without Knowing, is a novel-in-stories set in a magical realist modern Japan, and was nominated for the Nebula Award for Best Novel and the James Tiptree Jr. Award.  He is the co-editor of Interfictions 2, and has done Japanese-English translation on Kant: For Eternal Peace, a peace theory book published in Japan for Japanese teens. Currently he lives in Youngstown, Ohio, where he teaches writing at Youngstown State University.
MY: Your novelette Map of Seventeen was nominated for the 2011 Nebula Awards.  Congratulations!  Can you tell us what inspired this story and how you went about writing it?
CB:  Well, the story was written for the Ellen Datlow/ Terri Windling edited mythic series of anthologies that Viking Books has been publishing for some years now.  The theme for that anthology was "The Beastly Bride".  Whenever I'm invited to write for a themed anthology, I usually bite my nails over what I'll take on within that theme, and the process of arriving at a subject can take a while.  This time, however, it came very quickly.  I knew I wanted to write a fantasy story about what it's like to feel like a fish out of water (literally, a merman in Ohio) but for the story to also pick up on the marriage themes in our contemporary culture's landscape (in this case, gay marriage).  Being a merman in Ohio is a fish out of water tale.  Being gay in a state that won't recognize you as a citizen with equal rights is very similar to feeling like a merman in Ohio.
MY: This was your third Nebula nomination. How did this differ from the first time you were nominated? Is there ever a time when a nomination becomes old hat?
CB: It never gets old for me.  I always feel thrilled and honored to be nominated into a ring with some of my field's top writers or up and coming writers who have made something really special that others think should be recognized.  At the ceremony, Connie Willis, who won this year's Best Novel category, said as much about winning Nebulas.  I imagine she's right about that.
MY: The characters in Map of Seventeen have delightfully intricate relationships.  There's a sense of push and pull between family members even though there is obviously real love between them.  Despite that love and support, everything is laced with sorrow.
Gentleness, goodness, and sorrow seem to be themes of yours.  Is this something that you intentionally explore, or does it surface naturally?
CB: I think it surfaces naturally, to some extent.  I've noticed these themes over time, though, and have probed further and more directly into them than I might have in stories when I was still writing on a completely intuitive track.  I've written too many stories and books now to not notice patterns of theme, image, character type, etc, emerge over and over.  It can be a bit disconcerting to see ones own obsessions so clearly after a while.  But the upside is that you can then take possession of those obsessions consciously, and mold them in ways that you might not have when you hadn't realized they were there in the first place.
MY: What other themes have you noticed in your work?  Did any of them catch you by surprise?
CB:  In One for Sorrow, I feel I was writing about injustice on a variety of levels:  the social injustice of a murder gone unsolved, and the cosmic injustice of being born into a world where you are conscious of your own mortality, which is an issue the narrator is dealing with as a young adult.  In The Love We Share Without Knowing, I was writing a lot about feeling like a fish out of water through American foreigners living in Japan, and about the universality of love and how it can take so many different shapes and forms.  Death: confronting mortality is something I tend to go back to every now and then.  In many of my short stories, I've noticed I write a lot about need and want, and the blurry line between them.  And communities and individuals, how they interact and how they sometimes oppose one another.  I don't know if I'm ever surprised, but I'm sometimes delighted to find I'm writing about something I hadn't anticipated.
MY: Map of Seventeen is only one of your pieces that deal with GLBT issues.  Do you feel that there is a stigma in publishing when dealing with this particular issue, or are the doors opening for a free discussion?
CB:  I think the doors are opening for a free discussion, but I do think there's a stigma of sorts regardless of those opening doors.  Where the stigma originates is hard to point at, though.  It's an amorphous thing.  Sometimes I think it's the bookstores that push the LGBT lit into a corner.  Sometimes I worry when I've heard from editor friends that they've received letters from readers who are upset when they come across LGBT themed stories in their magazines.  Sometimes I look at the vast fields of bookshelves in the library and in bookshops and wonder why there aren't more LGBT narrators or protagonists than there already are.  Understandably, it's a minority position, but it does seem like there's a lot of catching up that has to be done for it to be truly represented fairly on the shelves, I think.  In many ways, the world of YA lit is doing this work more than other quarters of publishing are.
MY:  It's become much more common for YA lit to be nominated for awards that were previously adult lit only.  Why do you think there has been such a change, and do you think this trend will continue?
CB:  I think YA lit has come into its own finally, and is still in the process of showing readers every trick it can do, which is any trick that can be done in the adult world of literature, but with young adults as the main perspective.  Also, I find that there are scifi and fantasy books for young adults that are as rigorously imagined as any scifi or fantasy book for adults, and that adult readers are finding their desires for incredible worldbuilding or for the famous sense of wonder can be satisfied by young adult literature as well.  And this is translating into YA short stories or novels being nominated for awards that are typically adult lit oriented.
MY: Okay, so on to a subject that we both love: Japanese ghost stories.  You were actually living in Japan while you were working on your novel-in-stories The Love We Share Without Knowing, which was also previously nominated for a Nebula.  Can you tell us a little bit about that work, and also explain your personal draw to Japanese ghost stories and folklore?
CB:   Japanese ghost stories and folklore is creepy.  And by creepy I mean really cool.  By really cool I mean, they feel real to me.  The dangers of ghosts and the supernatural are real and true in those stories.  There's a real sense of menace, and of injustice in some cases, and certainly a sense of history and ancestry.  In Japanese folklore, too, the world feels more animate and real, as if it might swallow people whole, which it does, often, everywhere and everywhen, and though we are aghast every time it happens, it's natural.  And Japanese folklore tends to address that aspect of existence directly.  As I lived in Japan, I read reams of folklore stories of the supernatural, immersed myself in films that adapted folklore to the screen, like Kwaidan, and Kurosawa's Dreams.  It was, in fact, these collections of folklore and interconnected personal magical visions that inspired the structure I wanted to use for writing The Love We Share Without Knowing, which led me directly to my theme of interconnection in the book.  And it was the magically real world put forth in Japanese folklore that I wanted to capture in my depiction of modern life in Japan, among both natives and foreigners living there.
MY: The attraction to ghosts doesn't end there, though.  You know I'm a fan of your novel One for Sorrow, in which a young man is murdered.  However, the book doesn't focus on the murder as much as the protagonist and his feelings about the entire situation. As I recall, there were some readers who wanted more focus on the murder itself.  But that wasn't the intent of the story, was it?
CB: I'm glad you enjoyed One for Sorrow!  Yep, in books with a murder in them, it's hard to not stick to the murder and what surrounds that as the subject.  But I wasn't trying to write a murder mystery in which everything in the book is about solving the murder, explaining motivations of why someone would kill another person, and then bringing the perpetrator to justice.  I was trying to write about what all of that—the disruption of senseless violence and murder—looks and feels like from the point of view of a person who is fairly helpless in the face of a murder in their community.  The narrator is a fifteen year old boy who has been affected by these circumstances, but in reality, he also has his own problems at home that he's attempting to deal with.  The parallel story of the murdered boy is one that distracts him from his own problems.  I think at the time I was writing that book, I was getting a little frustrated with novels that treat murders as things that simply get solved, and that always have reasons or motivations behind them–typical mysteries, I guess–and I thought, you know, that's not a mystery.  Those are books that treat mystery as if it's all explainable.  And they aren't always explainable.  Or solved. And justice isn't always served.  I think it probably frustrated some readers that the murder in One for Sorrow is never wrapped up in this way, but that was sort of my point.  Or, it was at least one of my points.
MY: What's next for you?  World domination?  Karaoke?
CB:  I'm working on a young adult novel right now called The Ghost Hunter's Beautiful Daughter, as well as beginning work on developing a couple of other potential novels for young adults.  Karaoke afterwards.  Work hard, play hard.  Then, onward to world domination.
MY: Thanks so much for your time, Chris. It was a real pleasure.
•••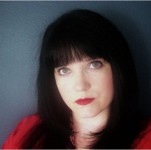 Mercedes M. Yardley wears red lipstick and poisonous flowers in her hair.  An author of whimsical horror and nonfiction, she has been published in Hint Fiction, Werewolves and Shape Shifters: Encounters with the Beast Within, The Pedestal Magazine, and  A Cup of Comfort for Parents of Children with Special Needs.  Mercedes is the nonfiction editor of Shock Totem: Curious Tales of the Macabre and Twisted. Stop by her blog.