Featured Book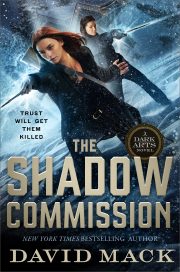 November 1963: President Kennedy has been assassinated, and the world's last surviving free sorcerers will be next — unless Cade Martin and Anja Kernova can stop the cabal known as The Shadow Commission.
Featured Member
Catherine Schaff-Stump
Cath Schaff-Stump writes speculative fiction for children and adults, from humor to horror. You can find her at Facebook, Goodreads, Amazon, @cathschaffstump, and cathschaffstump.com.