Featured Book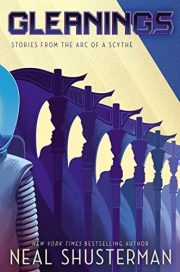 Return to the world of the New York Times bestselling Arc of a Scythe series in these stories by Neal Shusterman, David Yoon, Jarrod Shusterman, Sofía Lapuente, Michael H. Payne, Michelle Knowlden, and Joelle Shusterman.
Featured Member
Rebecca Gomez Farrell
Rebecca's Wings Rising epic fantasy duology is published by Meerkat Press. Her shorter works have appeared over thirty times including in Beneath Ceaseless Skies, It Calls From the Sky, PULP Literature, and A Quiet Afternoon 1 & 2.