Featured Book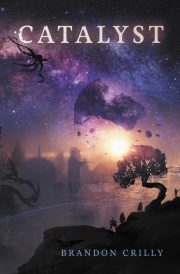 Old friends. Older secrets. The truth is hidden under the Aspects' gaze. A cranky magician, a faithful heretic and a soldier-turned-nuisance defend their fractured world in the debut fantasy novel from Aurora Award-winner Brandon Crilly.
Featured Member
Andrew Gillsmith
Andrew Gillsmith is a science fiction writer living in St. Louis, Missouri.
Gillsmith grew up in the Golden Age of Cyberpunk. Fittingly, his first job out of school was delivering mail for Jeff Bezos when he was still selling books via Listserv.