Featured Book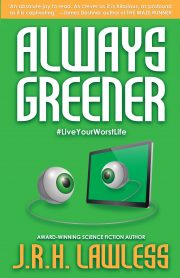 A smash-hit near-future reality show is offering a lifetime of luxury to the one person living the world's worst life, and now everyone is out to prove just how bad they've got it.
– "Hilarious and horrifying," says Foreword Reviews
Featured Member
Catherine Schaff-Stump
Cath Schaff-Stump writes speculative fiction for children and adults, from humor to horror. You can find her at Facebook, Goodreads, Amazon, @cathschaffstump, and cathschaffstump.com.