Letter to Members on Board Activity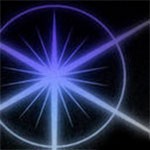 Dear SFWA Members:
Many of you have contacted us recently about your concerns regarding the actions of a SFWA member, including the recent misuse of the sfwaauthors Twitter feed. The Board has been engaged in a discussion of the various responses the organization may offer. Any action we take must conform to our bylaws and procedures, and will take time. Be assured that the Board is not idle on this matter, but must be deliberative to assure that any action is fairly reached and correctly implemented.
The Board continues to be open to your comments and concerns. You may reach your  board representatives at the following e-mail addresses:
Jim Fiscus, Western Regional Director (wr@sfwa.org ), Lee Martindale, South/Central Regional Director (scr@sfwa.org ), Cat Valente, Eastern Regional Director (er@sfwa.org ), Matthew Johnson, Canadian Regional Director (cr@sfwa.org ) and Sean Williams, Overseas Regional Director (or@sfwa.org). You may also contact Bud Sparhawk, Treasurer (treasurer@sfwa.org ), Ann Leckie, Secretary (secretary@sfwa.org), Rachel Swirsky, Vice President (vp@sfwa.org ) and me at president@sfwa.org.
John Scalzi
President
SFWA