Tor.com is SFWA's newest qualifying short fiction market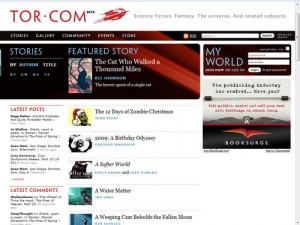 Today the board of directors of SFWA unanimously voted to add Tor.com to the list of SFWA qualifying markets. Just celebrating its first year online, this extension of Tor Books features science-fiction and fantasy fiction as well as art, non-fiction, essays, and book reviews.
They have published SFWA authors such as Ken Scholes, Steven Gould , and Kij Johnson.
Congratulations to the entire editorial staff at Tor.com and their writers!
UPDATE, 10 May 2010: Tor.com now has actual submission guidelines, posted here.