Guest Post: Your Secret Story
by Theodora Goss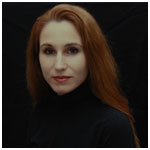 Do you have a secret story?
A secret story is a story you tell about yourself, as you're going through your daily life. We probably all had secret stories when we were children. I know I did. I was in disguise as an ordinary student, but I had actually come from fairyland, or the future, or somewhere else, and I was just observing the people around me. I would eventually have to report back to my superiors, or turn all the people I had been observing into the animals they most resembled, or I would simply go back to where I came from — which was of course much more magical than where I was. Having a secret story made life more interesting.
I know, I know, you're thinking of Walter Mitty. I hated that story. If he was able to tell secret stories about himself, couldn't they have been interesting? Why did they have to be as horribly clichéd as his actual life? For me, the lesson of "The Secret Life of Walter Mitty" was that if you have a lame imagination, your life is going to be lame as well. But then, for me, James Thurber is particularly of his time. I've found him amusing, but not very satisfying.

A secret story should be yours alone: about who you are, who you want to be. Who you believe yourself to be, under all the social conventions and expectations. Are you secretly a sorceress? A priestess? A charmer of animals or teller of fortunes? Are the trees your friends? There is something wonderful about having a secret identity, something that no one knows about you. (When I was a child, I had a secret name. No, I won't tell you what it is.)
Sometimes, if you're lucky, your secret story can come true, in certain ways. You can become the person you wanted to be, have the life you wanted. It took me a while to realize that being a writer was like being a sorceress — that writing was a type of spell, an enchantment, and that I was learning to cast it. So I get to be a sorceress of sorts in my daily life. We'll see if the other parts of my secret story come true. (I've met the fairy queen. I've made friends with trees.  I'm still looking for Avalon.)
What is your secret story? I bet you have one. You don't have to tell me; you just have to tell yourself.
•••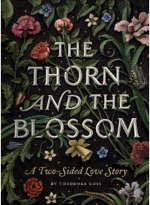 Theodora Goss was born in Hungary and spent her childhood in various European countries before her family moved to the United States. Although she grew up on the classics of English literature, her writing has been influenced by an Eastern European literary tradition in which the boundaries between realism and the fantastic are often ambiguous. Her publications include The Thorn and the Blossom: A Two-Sided Love Story (2012); the short story collection In the Forest of Forgetting (2006); Interfictions (2007), a short story anthology coedited with Delia Sherman; and Voices from Fairyland (2008), a poetry anthology with critical essays and a selection of her own poems. She has been a finalist for the Nebula, Crawford, and Mythopoeic Awards, as well as on the Tiptree Award Honor List, and has won the World Fantasy and Rhysling Awards. This post first appeared on her blog.