Comments are closed.
Featured Book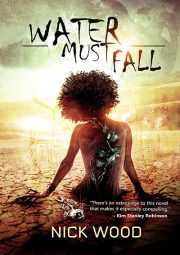 In a desiccating world, who gets to drink? Join a new uprising, in Africa and the US, as a collective resistance builds, to those set on appropriating the world's remaining water for their own gain. Fighting 'FreeFlow'. Will water ever fall?
Featured Member
Greg Dragon
Greg Dragon brings a fresh perspective to fiction by telling human stories of life, love, and relationships in a science fiction setting.
Recent Comments