PART ONE
by Sylvia Spruck Wrigley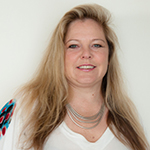 If I had a week with nothing to do, I would write amazing words. I would write a book. I would write a million words and then dream the story while I slept under the stars and then I would write another million words and the faeries would come out and dance around me and I would make novels like the miller's daughter spinning gold out of straw.
There's a castle in Scotland that hosts writers. You are woken early for a full breakfast and then expected to take to your room for the rest of the day. Thick stone walls block any chance of Internet access. Shadowy figures discreetly leave a lunch tray outside your door. Finally in the evening, you can join the other writers in the kitchen for a glass of sherry and human contact.
I'm unreasonably convinced that if I could do this, cut out the world and have nothing else to do, I could write all the things. My application has never been approved so I've never had to prove this.
Somehow I have never found the perfect week. Every retreat has had some fatal flaw: too soon, too far, too expensive, too long, too social. I am worried that I'll be trapped for a seven days with people I don't like. This is seriously in my top three of horrifying nightmares, topped only by walking naked through the airport and being locked in a cellar full of cockroaches.
It should be possible, I thought, to create my own writing retreat. Book a week off. Go somewhere quiet with something to write on and just do it. It's only a week. I just need to find the right place.
I wasn't looking very hard when I discovered the island.
Skokholm Island is two miles off of the Pembrokeshire coast in Wales. It's about an hour and a half to drive to Pembrokeshire from Swansea, where I live. The island is a mile long by half a mile wide, with a lighthouse at the far end, guiding ships clear of the treacherous coastline leading to Milford Haven.
The island wardens, Richard and Giselle, live on the island for most of the year, abandoning it only in the roughest winter months.
The 18th century farm buildings (supported with timber from a shipwreck!) have been renovated in order to allow for guests. The cowshed has been turned into five bedrooms. There's a shared toilet, no shower. The communal kitchen in the wheel house is powered by bottled gas. Lights and refrigeration work on solar power and will go out if there is not enough sun, a real risk in West Wales. There's no wifi and no central heating. Guests bring bed sheets, pillow cases, logs for the fire, and food to last a fortnight (in case the Dale Princess can't make the journey to rescue them).
Skokholm Island fits my requirements exactly, especially as I have two commissioned stories due: near future science fiction which I haven't yet started.
I can retreat to this wild little Welsh island that no one has even heard of and write and write and write. Of course I'll write. There's nothing else to do.
My boyfriend drops me off at the beach at 9am on a Monday with a suitcase, a shoulder bag, and two backpacks. One of the bags consists solely of battery packs and chargers to ensure that I don't end up without my treasured iPad on the solar powered island. I have warm clothes and dried beans and beef jerky. The shoulder bag holds my luxuries: 5 liters of red wine, Reese's peanut butter cups, fresh eggs, a bag of salad leaves. I have the perfect recipe for a retreat; the rest is up to me.
Seven of us board the Dale Princess. Our baggage fills the hold: cameras, crates of food, pails full of rice and beans, photographic equipment, a parabolic dish. A seagull accompanies us as we cross Jack's Sound and head out to sea. An hour later, we're tying onto a concrete jetty on the small island, where a dozen people are waiting: the previous week's guests.
I watch them for signs of distress, already wondering if I've made a great mistake. They are laughing, clearly at ease. They are well-fed and seem sorry to be leaving.
Richard-the-warden gives us a briefing. Gulls cry and puffins wheel and dart around us as we stand at the cliff edge, looking down at the sea. He takes us out for a walk, his voice hoarse with affection as he tells us the history of the island and its inhabitants. Skokholm shows traces of a settlement in the Iron Age and was then settled again in the 10th century by Vikings trading between Denmark and Wales. Earthworks were established in medieval times, when the island meadows were separated into fields. In the 19th century, farmers built a cattage to make their home on the island. In 1927 naturalist Ronald Lockley took a 21-year lease of the island and rebuilt the old farm house using timber salvaged from a shipwrecked schooner. He started writing there and wrote 60 books in his life-time. His documentation of the rabbits, brought to the island by Normans who established a rabbit farm on the island, inspired Richard Adam's Watership Down.
This place is perfect.
•••
Editor's Note: Find Part Two here.  Any experience with a great writing retreat? Please feel free to share in our comments.
•••
Sylvia Spruck Wrigley was born in Germany and spent her childhood in Los Angeles. She emigrated to Scotland where she guided German tourists around the Trossachs and searched for the supernatural. She now splits her time between South Wales and Andalucia where she writes about plane crashes and faeries, which have more in common than most people might imagine. Her fiction was nominated for a Nebula in 2014 and her short stories have been translated into over a dozen languages.  Her novella, Domnall and the Borrowed Child, is forthcoming from the Tor.com imprint in November 2015. You can find out more about her at http://www.intrigue.co.uk/