Featured Book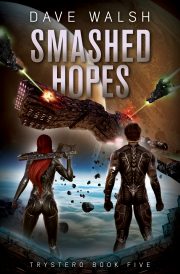 Humanity has never been known for subtlety… now is no different.
Book five of Dave Walsh's Trystero series, featuring Drake, Valencia and the crew in a race to save their galaxy from an ancient alien race.
Featured Member
Renan Bernardo
Renan Bernardo is a SFF writer from Rio de Janeiro who writes in English and Portuguese. Stories published or forthcoming at Dark Matter Magazine, Simultaneous Times, Life Beyond Us, Three Crows.
Published in English, Portuguese, and Italian.