Featured Book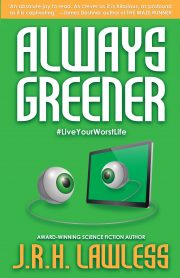 A smash-hit near-future reality show is offering a lifetime of luxury to the one person living the world's worst life, and now everyone is out to prove just how bad they've got it.
– "Hilarious and horrifying," says Foreword Reviews
Featured Member
J.R.H. Lawless
J.R.H. Lawless is a bestselling SF author from Atlantic Canada who blends comedy with political themes — drawing heavily, in both cases, on his experience as a lawyer and as Secretary General of a Parliamentary group at the French National Assembly.