SFWA Staff and Support
Kate Baker, Executive Director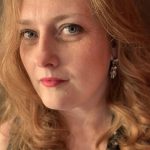 When not managing the daily operations of SFWA, Kate Baker is the two-time Hugo Award, British Fantasy Award, and World Fantasy Award winning Podcast Director and Non-Fiction Editor  for Clarkesworld Magazine. She has narrated over 550+ short stories/audio books/poems. She has also read for various other venues such as StarShipSofa, Escape Pod, The Drabblecast, Cast of Wonders, and Fantasy Magazine. You can also find her on Twitch at twitch.tv/katercakes.
Why You Should Contact Kate: General membership issues (including but not limited to — log in problems, renewals, new memberships, questions, etc.), general questions not answered by the sfwa.org website, invoices/payments, organization queries, and general technical questions. Email Kate Baker
---
Beth Dawkins, Volunteer Coordinator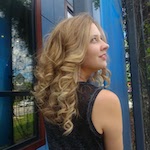 Beth Dawkins is a long-time volunteer for SFWA herself, working with the organization at Nebula Conferences and Worldcons, as well as helping out behind the scenes. Her fiction has been published in Flame Tree's Heroic Fantasy Short Stories, Apex Magazine, If This Goes On, and Analog. She lives in Northeast GA with her partner and two dogs.⋅
Why You Should Contact Beth: Information about volunteering with SFWA. Updating your volunteer status or availability with SFWA. Email Beth Dawkins
---
Kevin Wabaunsee, Managing Editor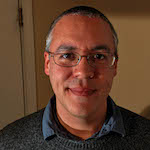 Kevin Wabaunsee is a speculative fiction writer and editor. He is a Prairie Band Potawatomi, a Chicagoan, and a former newspaper reporter. Wabaunsee is a graduate of the Viable Paradise workshop and an associate editor at Escape Pod. His short fiction has been published by Strange Horizons, Escape Pod, and PseudoPod. In addition to his SF/F work, Wabaunsee has more than 10 years of experience as an editor, publications manager, and communications director, primarily working in higher education and research communications.

Why You Should Contact Kevin: Information and questions about SFWA publications and editorial processes. Email Kevin Wabaunsee
---
Rebecca Gomez Farrell, Communications Manager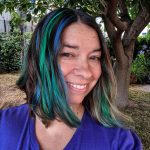 Rebecca Gomez Farrell's first fantasy novel, Wings Unseen, debuted with Meerkat Press. Her shorter works have been published over two dozen times, including in Beneath Ceaseless Skies, It Calls From the Sky, and Bull Spec. She co-organizes local chapters of Women Who Submit Lit, the Speculative Literature Foundation, and the East Bay Science Fiction and Fantasy Writers Meetup Group. Becca blogs on food, drink, and travel at theGourmez.com, accruing over a decade's worth of experience with social and new media communications.
Why You Should Contact Rebecca: Questions about SFWA's social media accounts and communications with members and the greater SF/F community. Email Becca.
---
Lauren Raye Snow, Art Director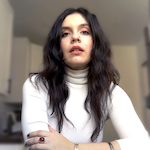 Lauren Raye Snow is a designer, illustrator, and arts activist from South Texas. Over the course of her career, she has served as Creative Director for multiple nonprofits and justice movement campaigns. In her personal work, she is inspired by the Symbolists and the Pre-Raphaelites, by the Catholic and Indigenous religious icons of her native South Texas, as well as speculative works of wonder, horror, romance, and beauty in literature and music
Why You Should Contact Lauren: Information and/or questions about SFWA design, branding, logos, and other graphics. Email Lauren Raye Snow
---
C.L. Clark, Blog Editor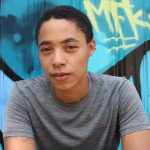 C.L. Clark graduated from Indiana University's creative writing MFA. She's been a personal trainer, an English teacher, and an editor, and is some combination thereof as she travels the world. When she's not writing or working, she's learning languages, doing P90something, or reading about war and [post-]colonial history. Her work has appeared or is forthcoming in FIYAH, PodCastle, Uncanny, and Beneath Ceaseless Skies. Now she's one of the co-editors at PodCastle. The first novel in her upcoming trilogy is The Unbroken (Orbit, 2021).
Why You Should Contact C.L.: For questions about the SFWA blog and how to submit to it. Email C.L.
---
Jim Hosek, Nebula Awards Commissioner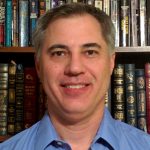 Jim Hosek is SFWA's Nebula Award Commissioner. He manages the Nebula Award reading list and performs other duties related to the awards.
Jim's day job is as a veterinarian in Chicago. He has a house call practice on the north side and own an animal hospital in Brookfield, IL. He attended the University of Illinois and also spent a year in Philadelphia training at the University of Pennsylvania Veterinary Hospital. During one of his emergency rotations he actually got to take care of Gardner Dozois' cat. He also worked for six months at an animal hospital in Georgetown, Grand Cayman, where he learned to drive stick shift driving on the left side of the road.
Jim's first professional sale was to Stanley Schmidt for Analog in 2006 and he has been a member of SFWA ever since. He had a great time volunteering with the Nebula Staff during the 50th anniversary. He is currently working on a mystery series featuring a veterinarian and am represented my Mary C. Moore of Kimberley Cameron & Associates.
---
L.D. Lewis, Nebula Conference Project Manager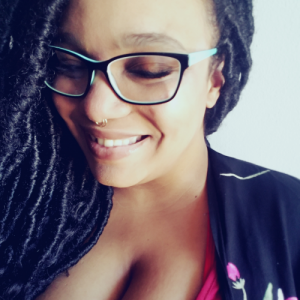 L. D. Lewis
is a coffee enthusiast and writer of SF/F primarily centering Black women and femmes in extraordinary worlds and
with extraordinary power. She also serves as Art Director for FIYAH Literary Magazine for Black Speculative Fiction. She was
awarded the 2017 Working-Class Writers Grant by the Speculative
Literature Foundation. She lives in Georgia, on deadline, and under
the judgmental gaze of her cat, Gustavo. Tweet her @ellethevillain.
Why You Should Contact L.D. : Information about the Nebula Awards Conference, or other Events that SFWA coordinates throughout the year. Ideas for additional events or improvements to those SFWA already does.  Email L.D.
---
Steven H Silver, Event Manager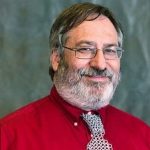 Steven H Silver has been SFWA's event manager since 2008, helping to run the Nebula Award Weekend, New York Reception, and SFWA's Worldcon presence.  In addition, he has been running conventions since the 1990s and was programming chair for Chicon 2000 and Vice Chair for Chicon 7.  His fiction has been published in Helix, BlackGate, StarShipSofa, and various DAW anthologies.  He has edited collections and anthologies for DAW and NESFA and from 2004-2012 ran ISFiC Press.
Why You Should Contact Steven: Information about the Nebula Awards Conference, or other Events that SFWA coordinates throughout the year. Ideas for additional events or improvements to those SFWA already does. Email Steven H Silver
---
Jeremiah Tolbert, SFWA Webmaster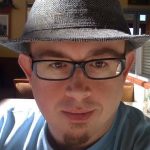 Jeremiah Tolbert is an assemblage of skunks and badgers uneasily cooperating inside of a stereotypical "nerd" Halloween costume.  He has been the SFWA webmaster for many seasons, now.
To keep the collective's litters fed with the finest in human foodstuffs, he write science fiction and fantasy short fiction and develops and designs websites for authors, publishers, and small businesses as Clockpunk Studios.
Why You Should Contact: Technical website or forum site matters or issues with SFWA email systems. Email Jeremiah Tolbert
---
Django Wexler, Discussion Board Moderator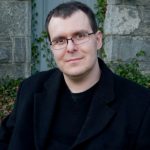 Django Wexler graduated from Carnegie Mellon University in Pittsburgh with degrees in creative writing and computer science, and worked for the university in artificial intelligence research.  Eventually he migrated to Microsoft in Seattle, where he now lives with two cats and a teetering mountain of books.  When not writing, he wrangles computers, paints tiny soldiers, and plays games of all sorts.
Why You Should Contact Django: Django keeps our member discussion boards orderly. Email Django