SFWA Staff
Kate Baker, Operations Manager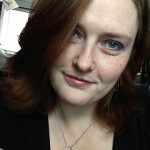 When not managing the daily operations of the Science Fiction and Fantasy Writers of America, Kate Baker is the Hugo Award winning Podcast Director and Non-Fiction Editor  for Clarkesworld Magazine. She has narrated over 150 short stories/poems by some of the biggest names in Science Fiction and Fantasy. She has also read for various other venues such as StarShipSofa, Escape Pod, The Drabblecast, Cast of Wonders, and  Fantasy Magazine. She has also been nominated for a World Fantasy Award along with the other editors of Clarkesworld Magazine, and has received a Parsec Award nomination nod for her dramatic reading of The Things, by Peter Watts. Kate is currently situated in Northern Connecticut with her first fans — her three children.
Why you should contact Kate:
General membership issues (including but not limited to — log in problems, renewals, new memberships, questions, etc.), general questions not answered by the sfwa.org website, invoices/payments, organization queries, and general technical questions.

Steven H Silver, Event Manager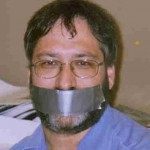 Steven has been SFWA's event manager since 2008, helping to run the Nebula Award Weekend, New York Reception, and SFWA's Worldcon presence.  In addition, he has been running conventions since the 1990s and was programming chair for Chicon 2000 and Vice Chair for Chicon 7.  His fiction has been published in Helix, BlackGate, StarShipSofa, and various DAW anthologies.  He has edited collections and anthologies for DAW and NESFA and from 2004-2012 ran ISFiC Press.
Why you should contact Steven:
Information about the Nebula Awards weekend, BookExpo America, Worldcon, the New York Reception, or other Events that SFWA coordinates throughout the year.  Ideas for additional events or improvements to those SFWA already does.

Jaym Gates, Communications Director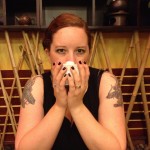 Jaym has been promoting SFWA's cause since 2010. She is also a freelance publicist, editor and author. She can be found at jaymgates.com, or on Twitter as @JaymGates.
Why you should contact Jaym:
If you need promotional materials, signing or panel information for BookExpo America and Dragon Con, and general PR/communications questions or suggestions.

Cat Rambo, Head Moderator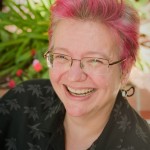 Cat Rambo lives, writes, and teaches by the shores of an eagle-haunted lake in the Pacific Northwest. Her 200+ fiction publications include stories in Asimov's, Clarkesworld Magazine, and Tor.com. Her short story, "Five Ways to Fall in Love on Planet Porcelain," from her story collection Near + Far (Hydra House Books), was a 2012 Nebula nominee. Her editorship of Fantasy Magazine earned her a World Fantasy Award nomination in 2012. For more about her, as well as links to her fiction and information about her popular online writing classes, see http://www.kittywumpus.net
Why you should contact Cat:
If members have feedback regarding or suggestions for the forums,  I am delighted to hear from them.
Sarah Goslee, Twitter Coordinator
Sarah Goslee writes both science fiction and nonfiction, and edits http://www.ScienceinMyFiction.com Learn more at http://www.sarahgoslee.com
Why you should contact Sarah:
Promotional information for @SFWAauthors should go to Sarah, as should any concerns about material on @SFWAauthors or @SFWA twitter feeds.